DV-12 Thermax Machine (Complete with 25' Hide-a-Hose w/Stainless Steel Upholstery Steam Head)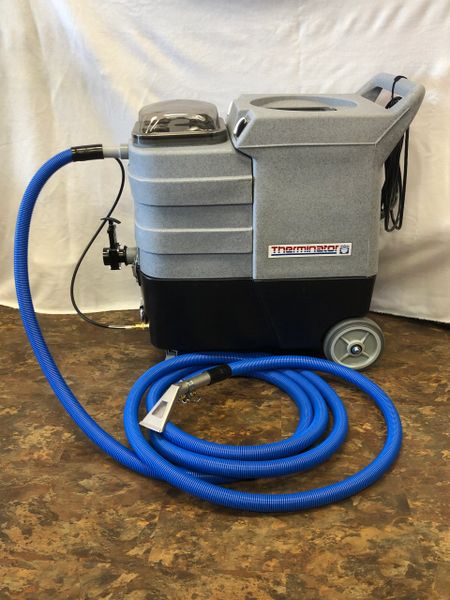 DV-12 Thermax Machine (Complete with 25' Hide-a-Hose w/Stainless Steel Upholstery Steam Head)
DV12 Thermax Therminator with a
25' Hide-a-Hose that has a Stainless Steel
Upholstery Steam Head on it. 
Part# DV12002
Free Shipping Included Inside The United States
-or-
Free Delivery within 100 miles of either store and $100 discount 
POWERFUL 2 STAGE DUAL VACUUM MOTORS FOR INCREASED RECOVERY AND QUICKER DRYING TIME.
100 PSI PUMP
1800W HEATER FOR UNIFORM TEMPERATURE
SPECIFICATIONS:
WEIGHT 99 LBS
LENGTH  34"
WIDTH 18 1/2"
HEIGHT 35 1/2"
ELECTRICAL 120V/15AMPS/60Hz/AC
VACUUM --165" WATERLIFT
TEMP. --175 DEGREES